Bio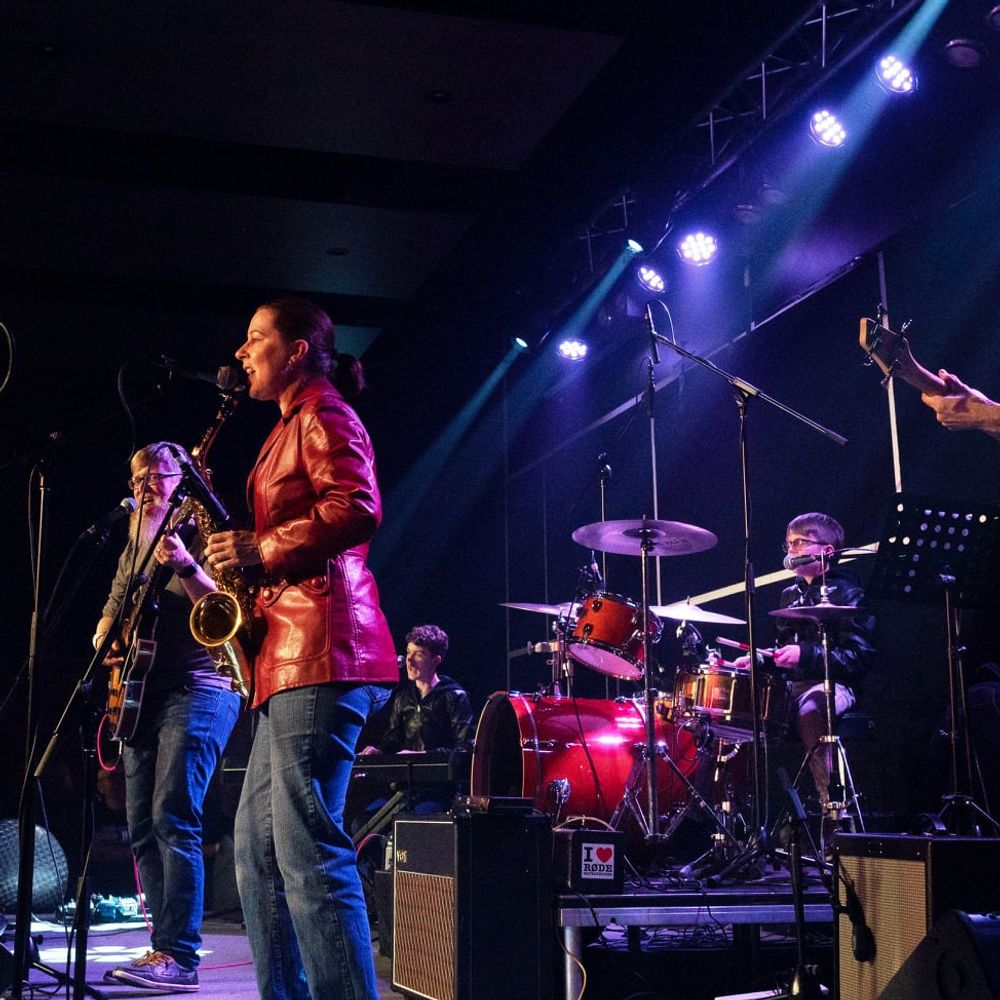 Manchild and the Blues Kids
From the muddiest waters of the gene pool comes Manchild and the Blues Kids. Dunked rather than steeped in the tradition of the blues, this family knows how to get funky, dirty, bluesy, and still be in bed by 8pm.
Manchild and the Blues Kids are joined by Mama Child, and special guest Uncle Steve, in a line-up comprising drums, guitar, bass, keys and sax. With 4-part harmonies and a sharing of lead vocal duties, this talented family are led by Julian Child and Neille Williams, two music graduates with a love of blues music and procreation. Having conquered the Sydney music scene, then toured the world as performing musicians, these two stopped to take a breath and – voila – the blues kids, Bryn and Charlie Child were born.
Manchild and the Blues Kids are a Canberra-based band with gig experience, professional equipment, a happy and energetic vibe, a growing performance profile, and a desire to make the blues a multi-generational experience. With a setlist longer than Manchild's beard, their repertoire covers blues classics through to modern day favourites, with a sprinkling of funk, rock, soul and country for extra style points.
Join this talented family as Mum and Dad compete with their kids to pull off the best solo in town. Now who's making all the rules?